Vodafone
The most important touchpoint
We've been working with Vodafone Iceland since 2016, consulting and overseeing design on their digital projects. That first year, we designed and built the company's new main website and have been continuously iterating and improving it ever since. 
The website is their most important customer touchpoint and has to evolve quickly to keep pace with developments in the lively Icelandic telecommunications industry.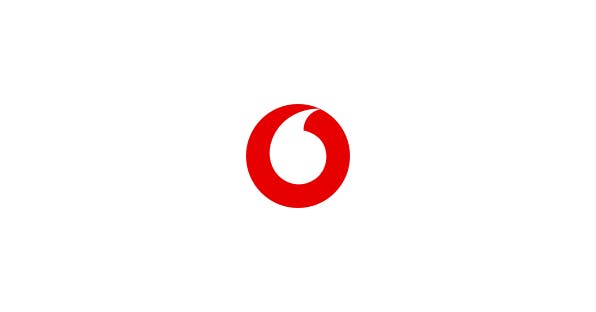 Project roles
Creative direction
Mobile/Responsive design
UI/UX design
Front-end development
Back-end development
Starting with the home page, our initial brief was to improve the user experience on mobile phones. Next we set about redesigning product pages and launching a new and improved online shopping process for Vodafone's many different offerings, from mobile data plans to broadband internet and television services.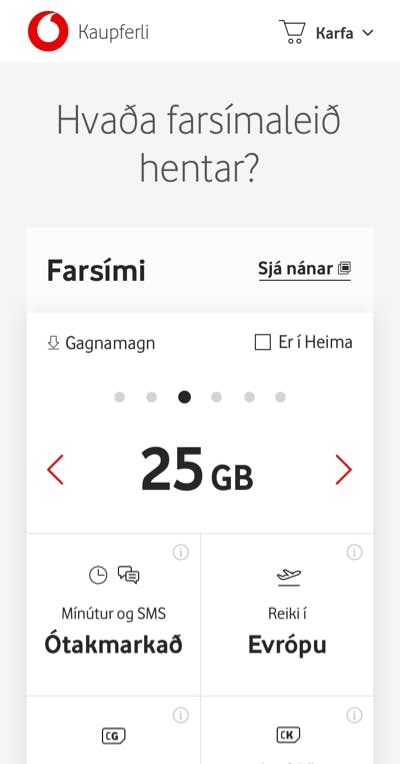 When the paths of these two companies crossed again in the summer of 2016, we immediately saw the positive dynamics that existed between us, and the results have not disappointed. Kosmos & Kaos undertakes its projects diligently and employs incredibly creative employees with extensive experience from the website programming sector. The collaboration has been highly informative and first and foremost enjoyable.
Auður Karítas Þórhallsdóttir
Vodafone web manager